Micro Art Space (Cleveland, Ohio ~ within 78th Street Studios, suite #108) presents:
husk a solo exhibition by 2-week resident artist David Preddy (from UK, NY)
EXHIBITION RECEPTION ~ Friday October 17th 5-9pm  
1300 West 78th St., Cleveland, Ohio 44102
David Preddy
husk
  Observation has no validity, no relevance, no objectivity.
 What is there simply exists.
 There is a feeling and this contradiction is necessary.
 In husk, Preddy presents us with structures of polarity that at once are whole yet degraded into their separate parts. There is something there, and something missing. These structures are analogs to the emotional ruins in our lives. The search for meaning in these mangled, mirror structures reelects the human impulse to find meaning.
Artist's Statement:
Appearances are meaningless; the essential thing is feeling.
The plastic surface is a reality, more alive than any painted likeness.
Through obscurity and re-arrangement David Preddy's work exposes the perilous nature of desire. Preddy rejects the function of the mirrored surface and delays the mechanism of perception with simple reconfigurations of light. He satisfies the need for physical forms that crystallize fantasy, and replaces the impossibility of fulfilling desire with the attempt to control it. Confronting desire without specific modes of speech requires new expressions of order. These mirror the internal struggles between nihilism & passion.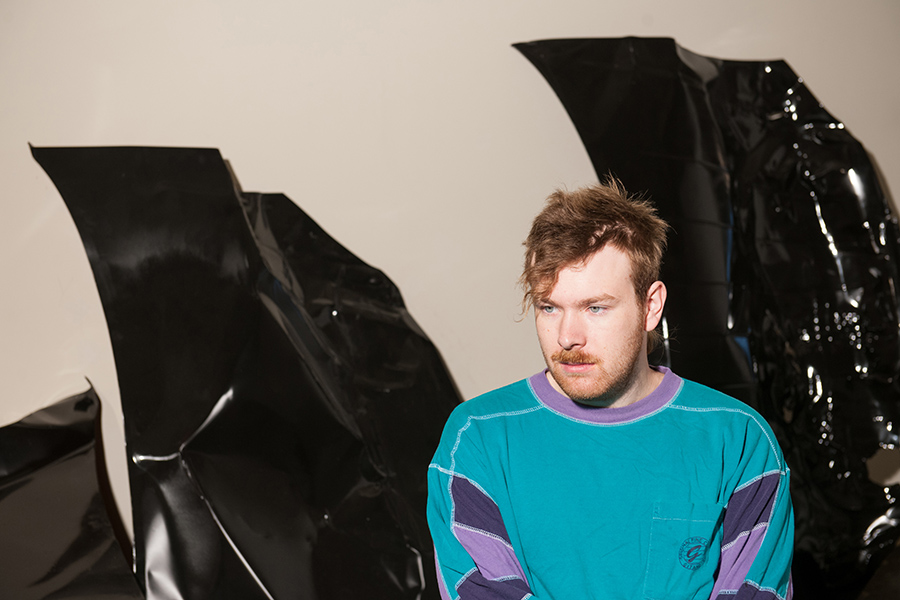 Bio:
David Preddy, b. 1990, is from Seaford, East Sussex, UK. He has been an artist in residence at the Vermont Studio Center, the Chashama Foundation and the New York Mills Cultural Center. He currently resides in Bushwick and maintains a studio in Red Hook, NYC.
David Preddy creating his artwork at Micro Art Space: