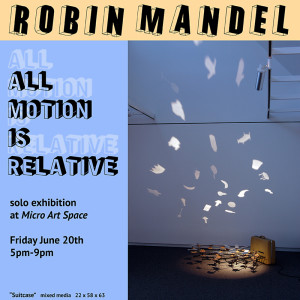 Micro Art Space (Cleveland, Ohio….within 78th Street Studios, suite #108) presents:
All Motion is Relative a solo exhibition by 2-week resident artist Robin Mandel (from New England)
EXHIBITION RECEPTION ~ Fri. June 20th 5-9pm  
1300 West 78th St., Cleveland, Ohio 44102

This exhibit features the work of Robin Mandel, a New England artist who works in sculpture, installation, and video. Mandel uses time, light and motion to draw the features of our domestic environment into new relationships. He operates on the boundaries of paradox, dematerializing what we assume to be solid and giving heft to the ephemeral. Alternately funny and nostalgic, dreamlike and sinister, his work asks us to see the hidden contradictions in the familiar. The work from his residency will focus on his unconventional approach to video, imbuing the term "moving image" with a distinctly sculptural quality. Using digital cameras, handmade mechanical devices, and non-narrative editing and display techniques, Mandel transforms his individual, everyday subjects into shifting constellations of meaning.
Mandel's recent exhibition venues include Real Art Ways in Hartford, CT, the Freedman Gallery at Albright College in Reading, PA, the Urban Institute for Contemporary Arts in Grand Rapids, MI, and the Wassaic Project in New York, where he currently has a piece featured in the 2014 summer exhibition Seeing the Sky.  He has also exhibited in Portland (Maine), Boston, Montreal, Venice, Barcelona, and Jerusalem. He has been awarded grants from the Rhode Island State Council on the Arts and the St. Botolph Club Foundation in Boston, and residencies at Anderson Ranch Arts Center in Colorado, the MacDowell Colony in New Hampshire, and the Fine Arts Work Center in Provincetown, MA. His teaching credits include the Rhode Island School of Design, the School of the Museum of Fine Arts, Boston, Maine College of Art, and Colby College. He is currently an Assistant Professor of Art at the University of Massachusetts Amherst. He lives in western Massachusetts.
—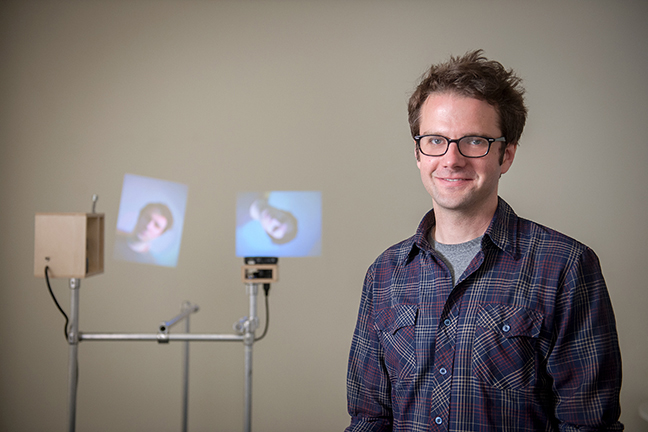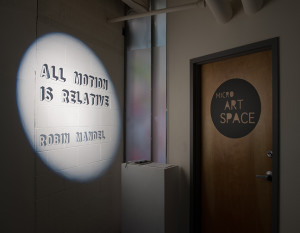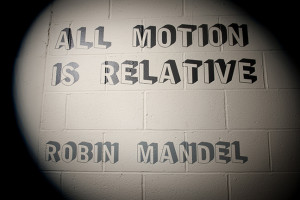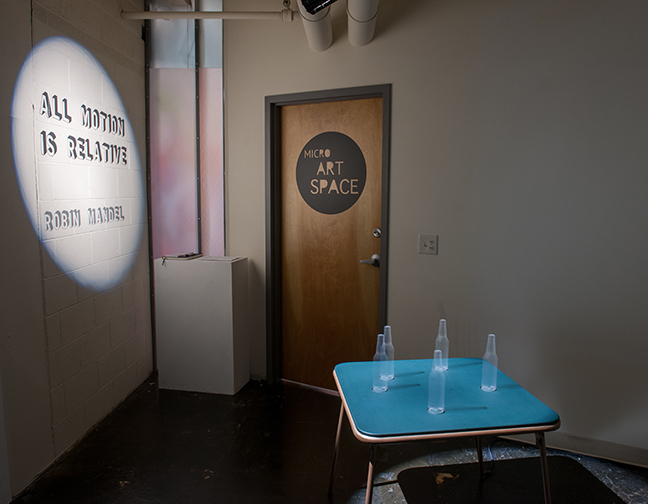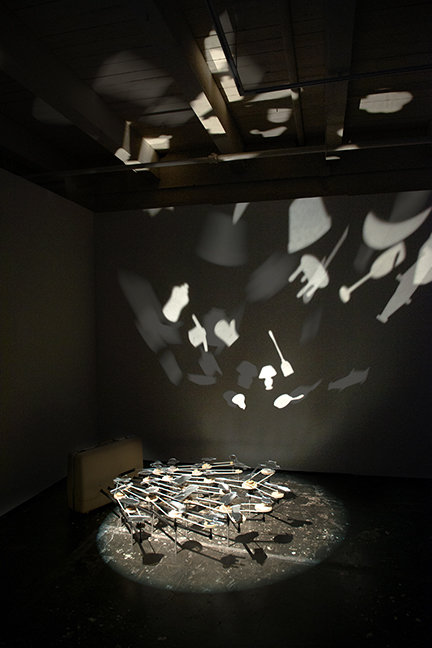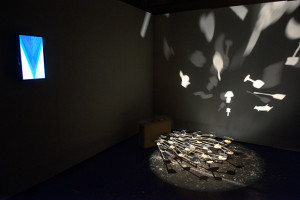 Robin Mandel at work on his artwork during his Residency: